TTM Zhongshan:
A Tradition of High-Reliability PCB Manufacturing
Founded in 1984, TTM Zhongshan joined TTM Technologies in 2015 as a high-reliability PCB manufacturer for automotive. The site covers an area of about 125,000 square meters with 3,700 employees.
Current Opportunities
Please check back later for more opportunties!
We welcome employee feedback and strive to provide frequent opportunities to hear from our employees. There are several open channels to collect employees' feedback or comments, for example the site hosts monthly employee representative communication meetings, has a program called TALK 2 ME, and offers a VP lunch program where employees have a meal and conversation with the general manager or other high-level executives.
TTM ZS has been honored as Excellent Enterprise of Zhongshan City, High-tech Enterprise of Guangdong Province, Demonstration Site of Service Station, Outstanding Volunteer Organization, and more. We also have several programs to recognize our employees and their on-the-job performance, including Spot Recognition, Monthly Outstanding Employee, and others. We recognize the results our employees achieve and we appreciate their efforts to improve our processes, our customer relations, and the community.
In addition to the annual dinner party, holiday, family day and other activities, employee life at TTM ZS is enriched by various recreational and social activities organized the various sports and recreational clubs on campus, including: soccer association, basketball association, badminton association, dance association, singing association, volunteer association, and others! There are clubs and recreational groups for many different interests.
Employee comfort is important to us; the TTM ZS Canteen service is Food Safety Level A Certified and is provided for employees; the Employee Enrichment Center is located in the dormitory as a focus of employee life, providing facilities for leisure, health and fitness, socializing, and study. This includes a gym, library, and mini-cinema, among other amenitites.
TTM fosters continuous learning for our employees; we offer specific learning paths designed for career advancement for employees across our organization, at all levels. Learning and development programs are offered in a number of formats.
Life at TTM Zhongshan(ZS)
TTM ZS knows how to celebrate! Our annual party is a much-anticipated event.
TTM ZS has a number of recreational clubs and associations for employees.
TTM ZS has an Employee Enrichment Center that provides for social, educational, and wellness needs.
Teamwork and collaboration are part of what makes TTM ZS a success.
Continuous training and professional development opportunities at TTM ZS.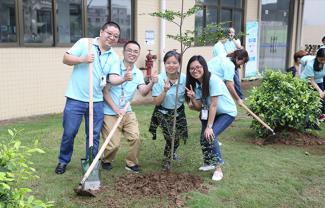 Corporate Social Responsibility at TTM ZS
Employees have contributed to Earth Day community clean-ups, donated funds to Red Cross for COVID-19 relief, donated school supplies to children in need, and continue to develop new ways to get involved and give back to the broader community and to each other.
Diversity and Inclusion
TTM ZS has specific programs to help employees with disabilities to foster inclusion and an enriched experience.
Discover More about TTM
Discover More about TTM